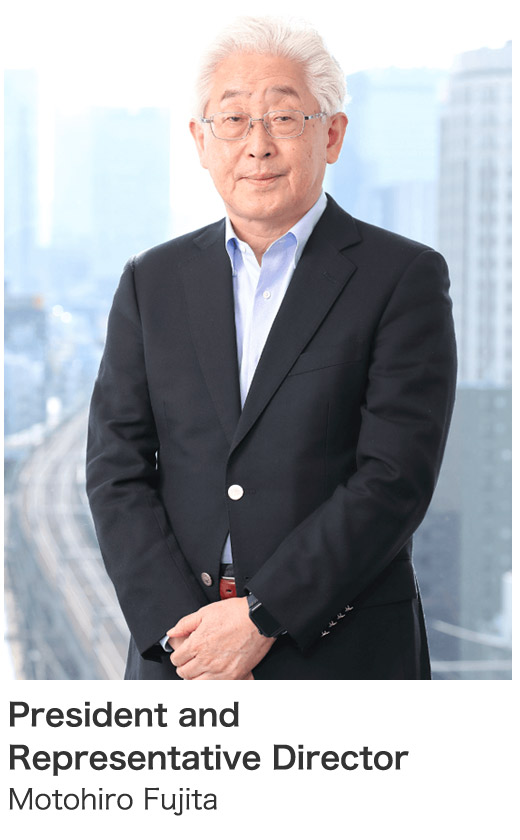 Further integrating the digital and non-digital, we aim to establish a business model that provides unrivaled value
Currently, instability continues as we face the rapid inflation of daily necessities due to soaring energy costs and exchange rate fluctuations triggered by changes in the international situation, as well as the renewed spread of COVID-19. In response to this situation, the consumption behavior of customers has become significantly different, and we are entering a phase in which it is extremely important to flexibly respond to changes in our management.
Based on the idea of "promoting structural reform based on digitalization and laying the foundation for the next generation" set forth in the medium-term business plan, we are promoting initiatives for multi-channel services that bring about shopping experiences in various scenes, such as by reforming the functions of our original smartphone app "Scan & Go." In addition, a plant factory prepared in collaboration with PLANTX, which aims for new vegetable cultivation technology, have started full-scale operation. We consistently design sustainable, safe, and delicious lettuce that reduces the environmental burden on water resources and soil using science and technology, from product development to sales. As a result, we are able to deliver highly fresh lettuce to customers' tables and are working to further expand sales.
With regard to our stores, which we consider to be the most important points of contact with customers, we have promoted initiatives to try out new store concepts while keeping pace with digital development at MaxValu Oyumino Store, Maruetsu Funabashi-Miyama Store, Kasumi BLΛNDE TsukubaNamiki Store, and Kasumi BLΛNDE Kenkyugakuen Store. Going forward, we will continue to develop these initiatives, further integrate them with digital technology, and evolve in order to establish a business model offering value propositions that include the Company's unique convenience and entertainment in customer services.
Moreover, we will promote growth by incorporating solutions to various global issues, including environmental issues, into our business. Sustainable management is essential for our continued co-existence with society in the long term. During the current fiscal year, the entire Group will continue to aim for the future and contribute to a sustainable society.
We sincerely appreciate your continued patronage of our Group.
---